ProWritingAid - The ultimate alternative to a Grammarly student discount!
Published: Monday 4th April 2022
Unfortunately, Grammarly doesn't offer a student discount as standard, there are a handful of universities that have a special deal with Grammarly, but it is rare.
Instead of offering a student discount, Grammarly runs sales for everyone throughout the year, but there is a big catch with these sales; the sale price is often only valid for a couple of months before you are automatically moved back to Grammarly's standard pricing.
There is an alternative to being trapped with Grammarly's prices... ProWritingAid. Like Grammarly, ProWritingAid is a grammar checker and style editor but, unlike Grammarly, offers a 20% student discount on top of its already lower prices.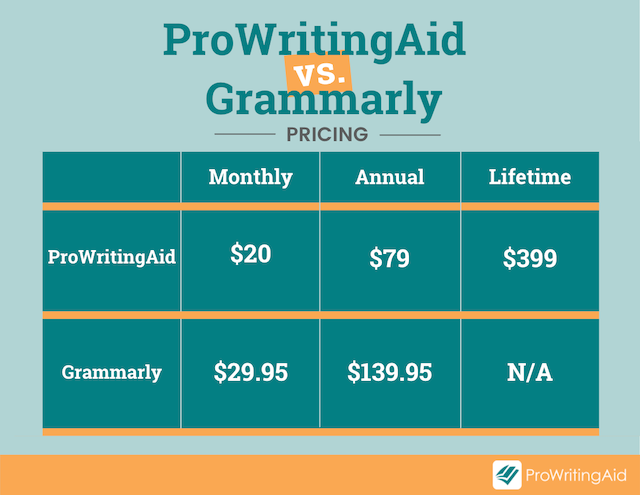 As you can see, paying monthly over a year would save you an incredible $120. In fact, instead of paying monthly for Grammarly for one year, you could purchase a lifetime of ProWritingAid and still have $40 left to spend when combined with the additional 20% student discount!
If you are anything like me, you're probably thinking, what's the catch, but the truth is there isn't one. As you'll see in the image below, ProWritingAid offers more features than Grammarly and has a much more generous free version!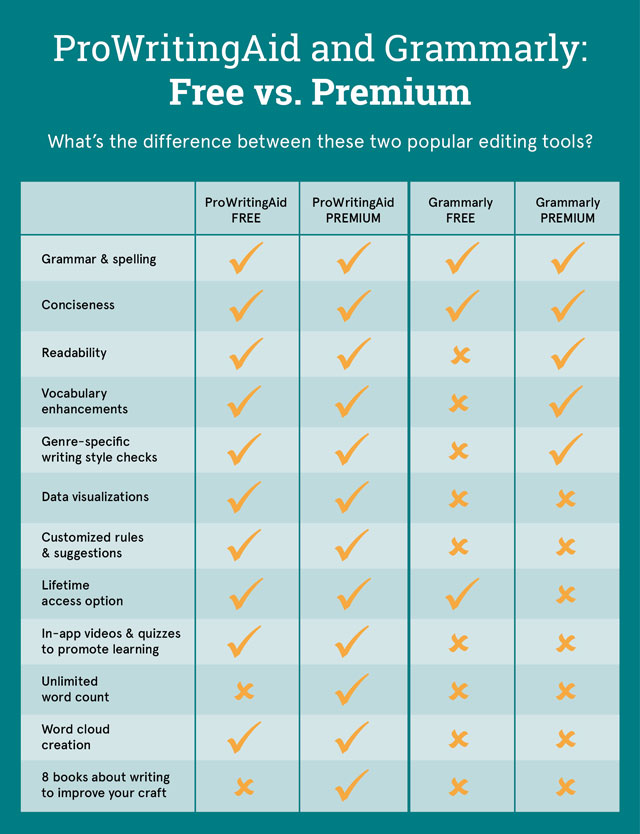 My most used feature of ProWritigAid is the Writing Style Report. There's more to writing than just good grammar. The suggestions highlighted in the Writing Style report help me fix style errors that otherwise I would miss. The highlights within this report aim to improve the overall readability of your writing, including passive and hidden verbs, over-reliance on adverbs, repeated sentence starts, and much more.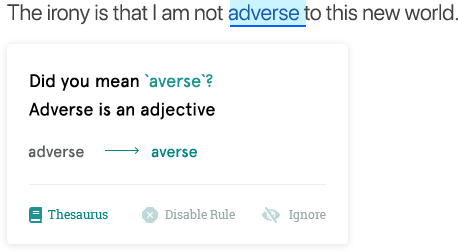 The Writing Style Report might be my most used report within ProWritingAid but my favourite is the Overused Word Report because I have a very bad habit of repeatedly using the word 'very'. The Overused Word Report not only highlights when I have made the mistake of repeatedly using the word very, but it is also clever and nuanced enough to know that the word doesn't have to be eliminated completely.

I am dyslexic and have always dreaded writing because of it, but using ProWritingAid I can write and publish this post for anyone to read without the stress of a spelling mistake. So, if this post has made any sense and been free of spelling mistakes, ProWritingAid is to thank.
When I chose to use ProWritingAid over Grammarly, the decision was easy; ProWritingAid offers more functionality for less money, so I think it is the obvious choice.